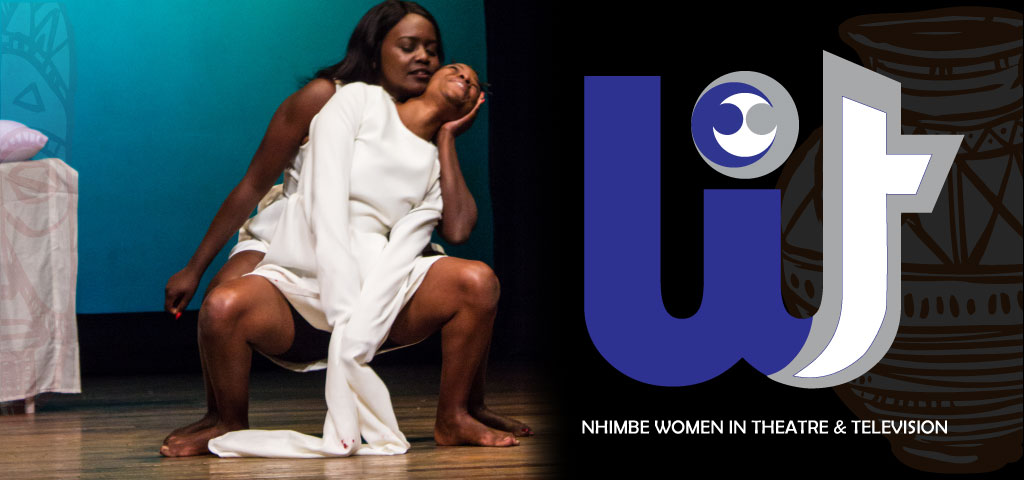 Nhimbe Trust's /Women in Theatre & Television/ programme provides training for young women in theatre production and presentation, providing a multi-disciplinary skills-set in commercial musical  
theatre production and filmmaking; thereby increasing opportunities for career-path development and internationally-competitive commercial Zimbabwean musical theatre.
WiTT has seen the advancement of women to wider exposure and award-winning status.  For several years it produced highly acclaimed musical plays including the riveting productions 'Tellers – The Musical' in 2016-2017 and 'Blood Tongue – The Musical' 2017-2018 which toured from Bulawayo to Harare, Masvingo and South Africa; and in more recent years enjoyed online collaborations with women artists of Johannesburg (Sibikwa Arts) and London (Young Vic Theatre).  
To counter the devastating effects of the Covid-19 pandemic, in 2020 the programme migrated from live to digital performances and developed a new skills base for hybrid productions.  Participating women artists received a Digital Resilience grant to facilitate access to the internet and training to enhance their skills.  Online partners in the new dimension include Sibikwa Arts Centre, Johannesburg, with 'Amavuso', and The Lyric Hammersmith Theatre, London, with 'Here,  
There, Now'.
In 2016 Nhimbe received the National Arts Merit Award (NAMA), acknowledged by the National Arts Council of Zimbabwe for Nhimbe's work cutting across children and women in theatre and television, and advocacy for an enabling arts and culture environment.
Nhimbe's main partner in Women in Theatre & Television (WiTT) is Africalia, Belgium, whose motto is 'Creativity is Life'.